Zeenat Patel, M.D., FACOG
Board-Certified Physician
Dr. Zeenat Patel is a Board Certified Obstetrician/Gynecologist who has been serving the Fredericksburg area since 2005. After attending The George Washington University for her undergraduate degree, she graduated from the University of Sint Eustatius Medical School. She completed her Ob/Gyn residency at Henry Ford Hospital in Detroit, Michigan and then moved back to the East Coast to start working in private practice. She is also a Fellow of the American Congress of Obstetrics and Gynecology.
Dr. Patel is extensively trained in minimally invasive surgery, laparoscopic hysterectomy, and in office procedures. She is the only female surgeon in the Fredericksburg area using the DaVinci robot for hysterectomy surgeries. She performs endometrial ablations. In her office practice she takes a special interest in routine and high risk pregnancies, adolescent and teen female health, general gynecology including abnormal bleeding, contraception, well women check ups, and abnormal pap smears.
She is happily married and lives in the Fredericksburg area with her husband, son, and daughter.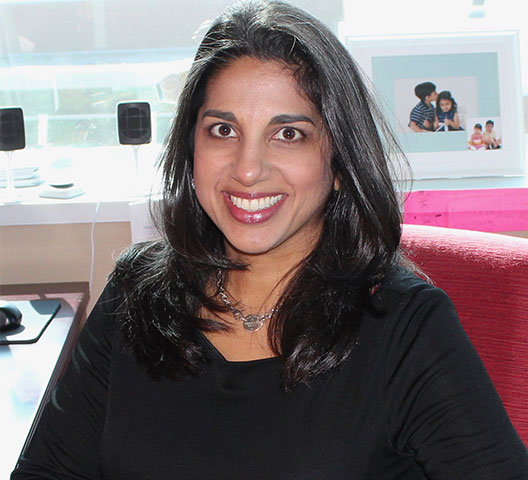 What Patients Are Saying About Dr. Patel
Most will think I am biased because I work for Elite Women's Health but, I believe in giving credit where credit is due! I recently had emergency spinal surgery and it would not have been possible without the care and concern of our physician team!! Thank You Dr.Patel for getting me to the best Orthopedic Group(Orthopedic Specialty Group)! Thank you for taking my calls at 4am when I was in so much pain, placing a call that got me to the ER and to Dr.Neary!!Thank you for bringing me a blanket, toothbrush, toothpaste, lotion, chapstick, (she knows I'm vain)slippers, and salt and pepper shakers(office joke)!😄 You went above and beyond!! I've learned in my lifetime that people do what's in their hearts and not because they have to!! Thank you Dr.Stadulis and Dr.Te Paske for sitting at my bedside to make sure I was okay. Thank you Sanjay for making sure I had what I needed and my insurance was good! Thank you Jackie, Nurse Practitioners/Midwives, front desk staff & nurses for your calls, text messages and visits!!! For telling me, it's ok! You get well! We got you!!You want to know why our practice is "The Best in the Burg"? This is why!!!!Elite Women's Health is the best because of their care and compassion! If you get a rescheduled appointment…. understand it's because they are putting the care of a patient FIRST and one day , you may be that patient!!You want a Great Group of Doctors, Midwives, Practitioners, Nurses, and Front Desk Staff…. Choose Elite!! I promise you won't be sorry!I choose you guys every day of the week and twice on Sunday's!!! Thank You for being my Family away from home!! I'm proud to say I work here!!! I wouldn't be any place else!! God puts the right people in your life at the right time!!! ❤️❤️🙏🏽🙏🏽
Welcome To Elite Women's Health!